A radio show about Ayurveda hosted by Katrin Karisma Krumm in Terviseradio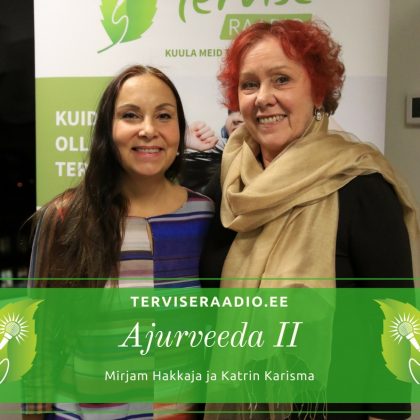 Ajurveeda is the science of living and the art of staying young for a long time.
Formed to perfection in nature's laboratory through millennia of practice, the key word is always individuality.
Ayurveda practitioner and psychologist Mirjam Hakkaja tells us more about Ayurveda.